Four Decades of
Winning
is Experience You Can

Trust
Why choose the law office
of George T. Baxter
Selecting the right New Jersey attorney to represent you is one of the most important decisions you will ever make.
The Law Office of George T. Baxter has been providing exceptional representation to New Jersey clients for more than 38 years. I will investigate your specific situation, guide you each step of the way, and get the best resolution of your case possible.
My goal is to win your case, and help you to get your life back on track. Thirty-eight years of winning is experience you can trust.
I handle complex cases, business disputes, medical malpractice, product liability, automobile negligence and most personal injury cases.
Mr. Baxter is the best lawyer in New Jersey. He personally tracked down the manufacturers of an old paper printing machine that injured me and held them responsible for my injury. An old machine pulled my arm into it leaving me disable. Mr. Baxter found the successor company and got me a settlement. Thank you, Mr. Baxter.

 – Salvador
My multiple legal problems were with an ex-business partner who is an attorney. When I retired from the automobile franchise business we owned together a dispute arose with my ex-partner over the business. Millions of dollars, my life's work, and my pension were at stake. George's thirty years of experience paid off for me. His professionalism, work ethic, and courtroom demeanor is well respected by his peers and judges. George, I have to say is a Brilliant Attorney, just ask my ex-business partner.

– Anthony Peticcione
George Baxter, Esq. is the real deal. There is no one – that fights the way George Baxter fights. PERIOD. Hands – down the best personal injury/med mal trial attorney, the state of New Jersey has ever had! If you're lucky enough to have him take your case, George is the very definition of a "dream team" and a GAME-CHANGER everyone should have on their side!

– Elizabeth Zea
George Baxter literally SAVED my family and my business from a relentless wealthy bad person who was willing to spend hundreds of thousands to bleed me in court. They hired a huge law firm with 6 to 8 attorneys against me, but they made one crucial mistake, they underestimated George Baxter. George's knowledge, relentless pursuit of the truth and his court room and trial presence was unmatched. A 7 day jury trial primarily fighting a restrictive covenant resulted in an UNANIMOUS VICTORY in my favor! It was a stressful time but George took the time to explain the process thoroughly and eased my anxiety. I thank you George and my family thanks you. I would get into a fox hole with you any day and that brings me to this, thank you for your service to our country as well.

– Dave Paladino
I am a retired law enforcement officer with 26 years of service. Throughout my career I have had the opportunity to work with numerous attorneys at the municipal, state and federal level. Mr. Baxter's integrity and honesty is second to none. I have found his dedication and compassion to right a wrong and to represent his clients to the best of his ability to be extremely refreshing. Mr. Baxter's relentless passion to get to the truth is something that is often overlooked in today's society. Mr. Baxter is easy to communicate with and he makes you feel as if you are his main priority. There has never been a time when he has not given me a few minutes out of his busy schedule to answer a question and if by chance he could not take my call, he immediately contacted me back. I highly recommend Mr. Baxter's firm. Mr. Baxter is the epitome of a professional.

-Brian Long
Thank you Mr. Baxter for being so dedicated, extremely knowledgeable and passionate about your work. I couldn't have been happier with the way my son's case was handled. From start to finish, the whole process was completely professional, efficient and stress free which was a huge relief after all we had been through already!

-Michelle Ottomanelli
No Legal Fee Unless I Win Your Case
With a clear purpose to protect your rights, I will present your case and get you the best possible outcome. My New Jersey law firm operates on a "no win, no fee" basis for personal injury cases. Consultations are free and there is no legal fee unless we win.
In business and commercial cases I offer flexible fee arrangements, that include partial contingent and reduced hourly rates, so that we may work together to protect your interests.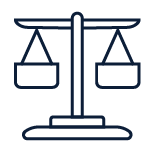 Trial Lawyer of the Year, Public Achievement Award, Trial Lawyers for Public Justice, Washington, D.C.
Fighting for Justice
"My clients were given AIDS contaminated blood products while either delivering a child or undergoing cardiac surgery. They became sickly disabled, and there was nowhere for them, or their families, to turn for help. The hospitals, blood industry and government simply ignored them as statistical victims of the health care system. They were simply supposed to quietly die.
I took on their cause so they would get needed medical care and money to take care of the children and spouses they left behind. After six appeals and a two-month jury trial, I won the only jury verdict in history against the blood industry for distributing AIDS-contaminated blood products to thousands of people. The Trial Lawyers for Public Justice selected me for their Trial Lawyer of the Year Public Achievement Award for protecting health care consumers."
– George T. Baxter, Attorney at Law
Complex Cases
I bring thirty-eight years of nationally recognized successful complex litigation experience to the table.
Medical Malpractice
George T. Baxter, Esq. is a New Jersey medical malpractice attorney, with more than 38 years of experience, who has won multimillion-dollar awards and settlements.
Personal Injury
We work with occupational, vocational, employability, and economic experts to develop a life plan based on each client's specific injury, disability, and needs.
Product Liability
If you were injured by a defective product, you may have a lawsuit against its manufacturer.
Business Law
I have successfully litigated partnership buyout disputes and defended restrictive covenant cases.
Cities We Serve
We serve all New Jersey: