Bergen County Injury Lawyer: Solving Your Complex Case
A complex case requires a lawyer to think outside the box for a remedy. It is much more than just procedurally handling multi-party litigation, but rather requires the analytical capability to see potentially new legal and societal issues. For example, in the case Snyder v. AABB my client William Snyder was transfused with AIDS contaminated platelets during heart surgery in 1985. Two years later, in 1987, the hospital sent Bill a letter that informed him the blood donor whose platelets they gave him has AIDS. Bill was tested and had AIDS from the donor.
Bill had disabled twin sons and worried that after he died from AIDS, that his sons would be institutionalized. He asked several lawyers to take his case, but they all turned him down because according to the blood industry Bill's transfusion was before they started testing blood donors for AIDS.
However, my investigation revealed a blood industry conspiracy to delay testing blood donors, rather than use available surrogate testing that would have prevented the distribution of AIDS contaminated blood products to thousands of people.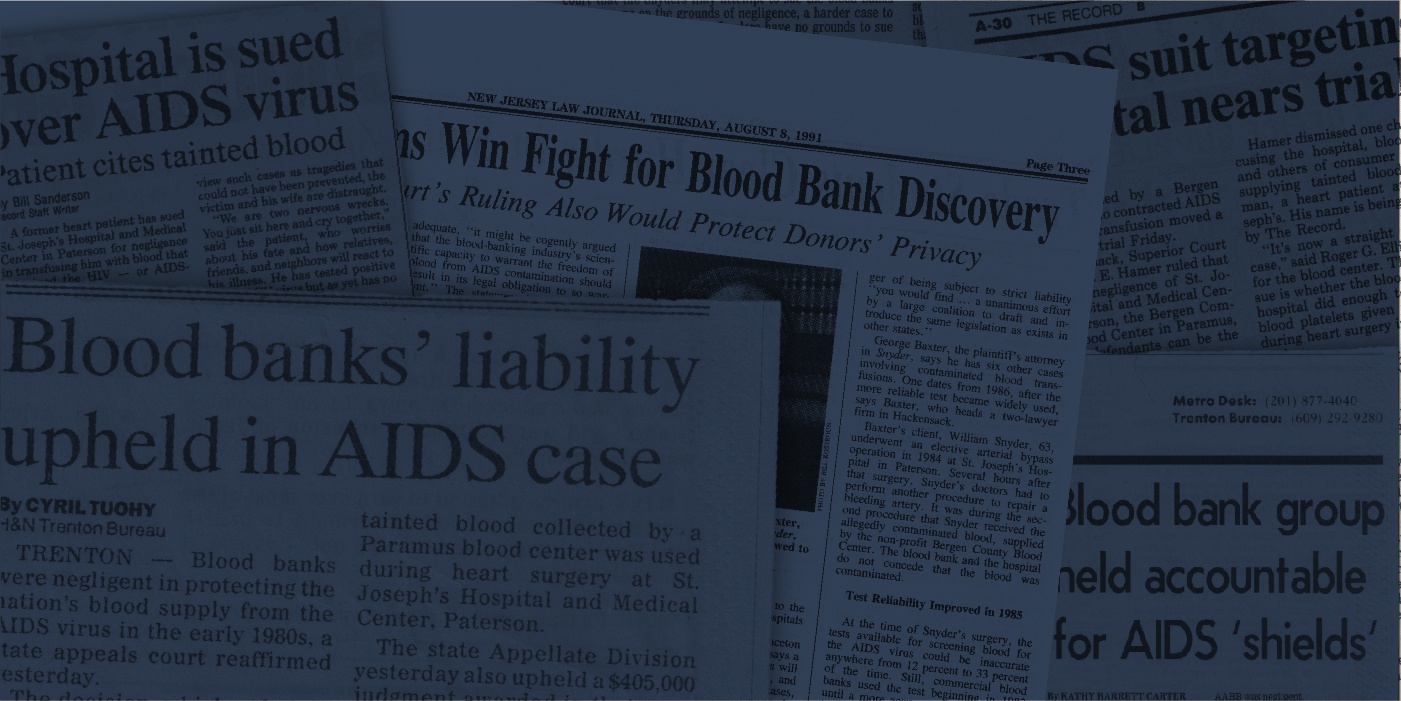 Complex Cases Testimonial
My experience and success with winning complex cases speaks for itself. For a list of the multiple  complex cases I have litigated see the Your Lawyer page. I have successfully litigated multiple cases  before the trial courts, Appellate court and Supreme Court – and won historical jury verdicts.
If you have a complex case that does not neatly fit into one of my other practice categories give me a call to discuss your situation. These cases may include wrongful termination from your job, police  brutality, unfair competition that caused you substantial financial loss, breach of contracts or any other  situation in which someone has caused you damages.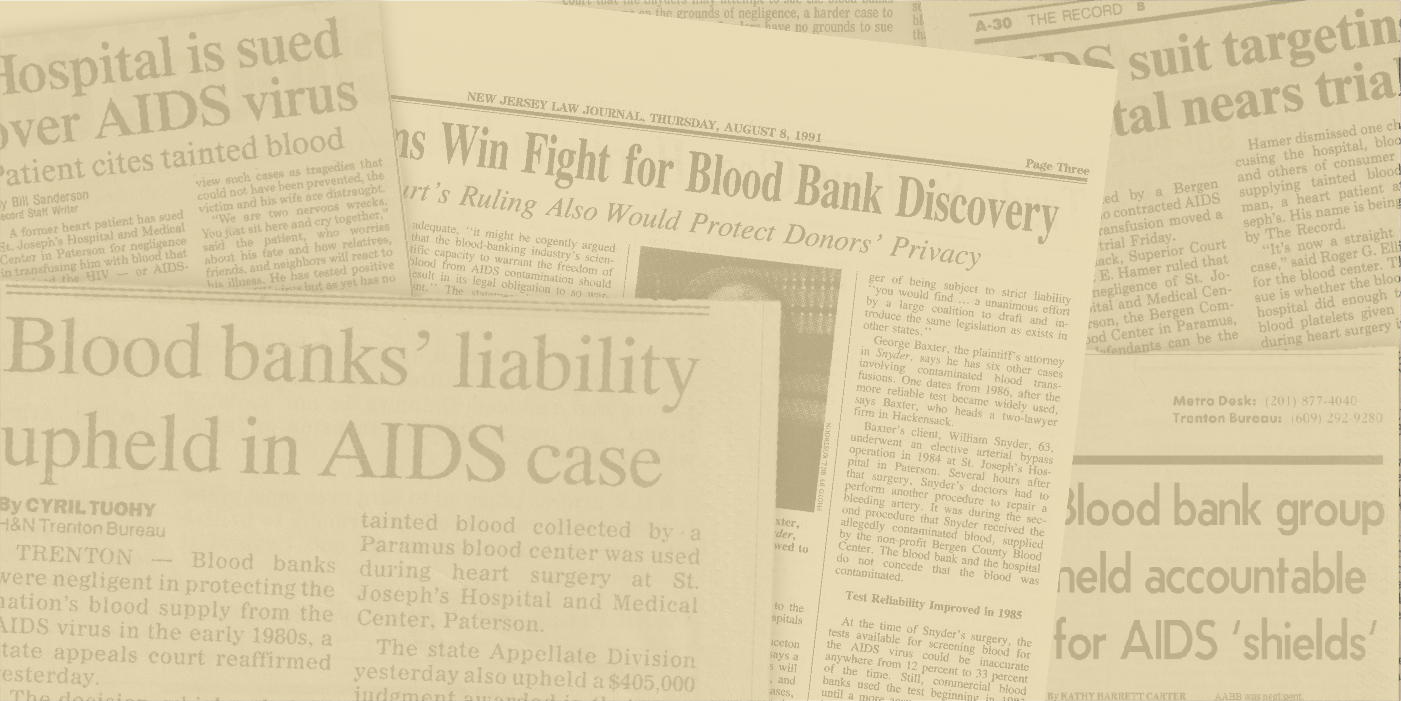 I successfully litigated the case to the New Jersey Appellate and Supreme Courts first winning a hospital patient's right to sue for AIDS contaminated blood transfusions. Then, after a two month trial, I won the only jury verdict in history against the blood industry for their failure to use available surrogate testing that would have prevented AIDS contaminated blood from getting into the American blood supply. The evidence from Bill's trial fueled a Congressional into the conflicts of interest between the Federal Food and Drug Administration, who is responsible for regulating the blood industry, and the blood and industry.
The Trial Lawyers for Public Interest, Washington D.C. placed my landmark jury verdict in the National spotlight when they selected me as winner of the Trial Lawyers Public Achievement Award for protecting healthcare consumers.
The Snyder case is only one example from a range of complex cases I have won over the decades where I brought the determination to fight for my client and win justice. Read more.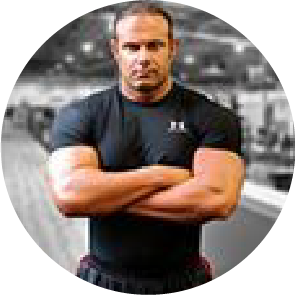 "

George Baxter literally SAVED my family and my business from a relentless wealthy bad person who was willing to spend hundreds of thousands to bleed me in court. They hired a huge law firm with 6 to 8 attorneys against me, but they made one crucial mistake, they underestimated George Baxter. George's knowledge, relentless pursuit of the truth and his court room and trial presence was unmatched. A 7 day jury trial primarily fighting a restrictive covenant resulted in an UNANIMOUS VICTORY in my favor! It was a stressful time but George took the time to explain the process thoroughly and eased my anxiety. I thank you George and my family thanks you. I would get into a fox hole with you any day and that brings me to this, thank you for your service to our country as well.

"
– Dave Paladino
Contact
For more than 38 years, The Law Office of George T. Baxter has been helping seriously injured clients win their cases and get their lives back on track. We take pride in our three decades of winning cases. There is no charge for a personal injury consultation and no legal fee unless we win your case. Fill out the form below or give me a call at (201) 266-6871.