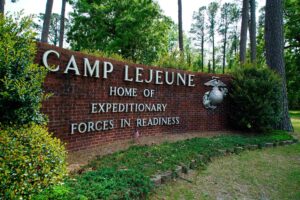 Camp Lejeune Contaminated Water Claims.
Understand Your Rights Under the Camp Lejeune Justice Act of 2022.
If you were stationed at Camp Lejeune or Marine Corps Air Station New River in North Carolina, between August 1953 to December 1987, then you may have been exposed to hazardous contaminants in the drinking water. You may have washed, cooked or consumed the contaminated water in different and multiple ways. This also includes pregnant women whose unborn children may have been exposed.Two wells that supplied drinking water at Camp Lejeune and the Marines Air Station were contaminated with Trichloroethylene (TCE), Perchloroethylene (PCE), Benzene, and Vinyl chloride.
Medical evidence links exposure to Camp Lejeune Water with the following illnesses:
Bladder cancer, Breast cancer, Esophageal cancer, Female infertility, Hepatic steatosis, Kidney cancer, Leukemia, Lung cancer, Miscarriage, Multiple myeloma, Myelodysplastic syndromes, Neurobehavioral effects, Non-Hodgkin's lymphoma, Renal toxicity and Scleroderma.
Prior the the passage of the Camp Lejeune Justice Act or 2022,  Marines and their families were prevented from suing the government by the North Carolina statute of limitations. However, on August 22, 2022 the Camp Lejeune Justice Act of 2022 (CLJC) was signed into law and Marines who were stationed at Camp Lejeune for thirty or more days and were diagnosed with any of these illnesses may file a claim.
The burden on the claimant to establish that he or she was at Camp Lejeune or the Marine Air Station for thirty days or more and have one of the above conditions.
At the Law Office of George T. Baxter, we will locate documents, DD-214 etc. to establish your living at Camp Lejeune or the Marine Air Station. We will collect your medical records to establish the link between your medical diagnose and exposure to the contaminants. We will present your case and get you the compensation deserved.
There is a two-year statute of limitations, so the window to file your claim is short. It is important to call my office as soon as possible so that we can get to work for you to file your claim for compensation.
Why Choose Us As Your Attorney? Two reasons: Experience and Success.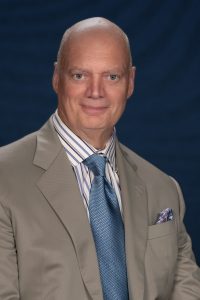 George Baxter has More than a dozen multi-million dollar cases in the areas of negligence, medical malpractice and product liability. "Trial Lawyer of the Year Public Achievement Award" for winning the only jury verdict in history against the U.S. Blood Industry for distributing AIDS contaminated blood products to thousands of patients. Snyder v. American Association of Blood Banks, 282 N.J. Super. App. Div. (1991), affirmed Snyder v. American Association of Blood Banks, 144 N.J. 269 (1996).
I will guide you each step of the way and win the best resolution of your case possible.
Our Goal:
My goal is to win your case and help you to get your life back on track.Thirty-eight years of winning is experience you can trust.
As a Marine Corps veteran who served during the Vietnam war era, I stand by my brother Marines. Rest assured that if you call me, I will fight relentlessly hard for you, as you fought for America.
Call the George T. Baxter, Esq., for a free consultation about your case.  201-266-6871.